Description
Night Time Natural Maxi Pads
Traditional style maxi pads made from natural materials to make you feel comfortably protected.
The natracare night time pads without wings are suitable for heavy periods or wearing overnight.
Gynaecologist recommended and suitable for sensitive skin or those with allergies. Natracare helps reduce your exposure to synthetic materials and ingredients, including plastic, perfume and dyes often found in conventional period products.
Thick long sanitary pads without wings, made with organic and natural materials
Natural and absorbent sanitary pads for heavy flow and for overnight.
Certified organic cotton cover
Plastic free
GMO free ingredients
No perfumes or dyes
Totally Chlorine Free
Biodegradable & compostable
Suitable for sensitive skin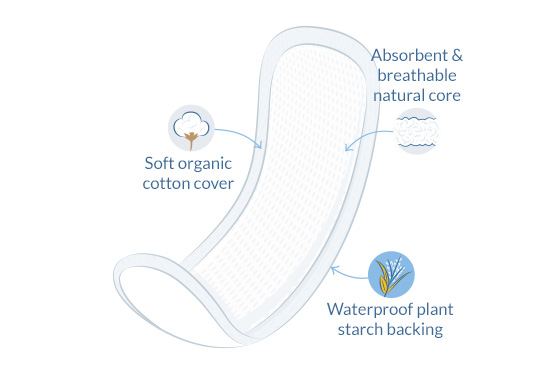 You can get product advice to personalise your period by messaging us on Facebook or e-mail the team at the office. ❤️Absolute confidentiality always. ❤️