Description
Dry & Light Plus Incontinence Pads
Incontinence and other absorbent hygiene products are some of the worst offenders for causing intimate irritation and soreness.
Research shows that up to 1/3 of women suffer from itching and irritation because of contact with synthetic materials, including those used to make incontinence pads.
The Dry & Light Slim pad has a compressed pulp core to effectively absorb without the harsh chemicals. The pads come without wings and stay firmly in place with a non-toxic glue strip. The pads are individually wrapped making them easy to carry around.
Natural and absorbent pads for light urinary incontinence
Natracare Dry & Light pads are the first of their kind. They are absorbent and comfortable, without the usual plastics and perfumes that you find in most incontinence products.
Plastic free
Unscented pads
No dyes or latex
No super absorbent polyacrylates
Totally Chlorine Free
Biodegradable & compostable
GMO free ingredients
Made for sensitive skin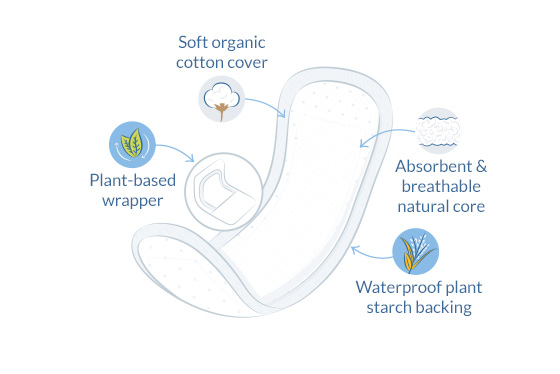 You can get product advice to personalise your period by messaging us on Facebook or e-mail the team at the office. ❤️Absolute confidentiality always. ❤️